We're Driving Strategic Change.
Our experience, unique approach, and impressive track record of delivering consistent results means success for the businesses we work with and it's why our client list continues to grow.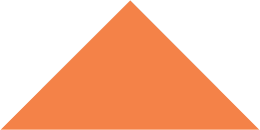 NEW STRATEGY ISOLATED KEY FACTORS LIMITING BUSINESS GROWTH
"I went through the strategy planning process with John several years after starting my business. While the business had grown every year, our growth rate had begun to level off. Although I was very confident in what we were doing, I had to admit that I needed expert help from someone who could objectively assess the business and see where improvements could be made to drive growth. John's comprehensive method helped isolate the key factors limiting the growth of my business. I learned that I wasn't delegating enough, needed to start asking the right questions, of myself and key business relationships, and there were critical deficiencies in some of our most important processes. Very quickly, we were able to make several improvements to improve our business. Over the next two years, we saw a doubling of our production volume while simultaneously freeing up a lot of my time and increasing my income from the business."
A ROADMAP TO FOCUS OUR EFFORTS ON THE PATH FORWARD
"Start-ups can raise money, hire people, and put more resources behind a product, but you can never raise more time. Pression was faced with deciding whether or not to pivot during the COVID-19 pandemic and we were spending weeks agonizing over the decision, burning valuable time in the process. Following a strategy planning session with John Tooher, we were able to make that decision with confidence and create a roadmap to focus our efforts on the optimum path forward. It has made a huge difference to our business and its future success. This was a fantastic use of resources and time and I highly recommend it!"
A STRATEGIC ROADMAP TO DRIVE SALES GROWTH
"Cerebra Consulting has experienced significant organic growth in the last several years. There was a danger that our previous management structure would begin to inhibit future expansion and we needed to reappraise how we were organized across our global organization. We also wanted to redefine our unique value proposition and leverage our past successes and create a go-to market strategy focused on acquiring new business in targeted markets. John Tooher helped us create a strategic roadmap to align with and use to drive organizational and sales growth. We can't recommend him highly enough. If you are an IT service provider or SaaS company, you need to talk to John."
A CONCRETE AND ATTAINABLE ROADMAP SIGNIFICANT TO OUR SUCCESS
"Over the last few years, the owners and management of Eadeh Enterprises realized that our "normal course of business" had to change to better serve a new generation of business owners and clients. John Tooher's process identified the most important aspects of our business that could be changed, have the biggest impact, be measured, and could increase the bottom line. At the end of a few short days, we had a meaningful mission statement. We also had a concrete and attainable roadmap to implement changes that have been significant to our success, which is incorporated into a timeline that keeps us accountable!! We refer to this often, keeping outside distractions (aka that thing called life) to a minimum – it wasn't daunting and the experience really reenergized our team!! Thanks to John, for helping us reorient our path to align with our mission – it has made a big difference!"
UN-BIASED CRITICAL EYE TO GUIDE OUR DECISION-MAKING
"We engaged John to support the improvement of our company strategy as we continued our pattern of solid growth. Our initial workshop with him helped us to create a solid foundation for the short- and medium- term strategy for the business. We were so pleased with the results we have retained John for his services. He brings an excellent, experienced and un-biased critical eye to our decision-making. John has delivered so much more than strategy consultancy by connecting us with potential customers and partners, and being a champion of our business. We would wholeheartedly recommend him to anyone needing support in evolving their strategy and taking their business to the next level."
WE ARE ON AN INCREDIBLE PATH!
"I hired John Tooher to help me to expand the Beck Institute's global presence. This work is compelling, complex and sometimes messy, and he has been a resource every step of the way. He has helped us to think strategically, shown us how to measure our goals and manage change to reach them, and most importantly, how to drive a performance and mission-focused organization. He's been very helpful to our team, and to me in particular. If you are looking for someone who has both IQ and EQ skills, will tell it like it is and help you move your organization forward to success, John is that person. Seriously, we are on an incredible path, and he has been an invaluable resource."
HELPED ME CRYSTALLIZE MY VISION FOR THE COMPANY
"I originally decided to embark on a strategic planning session with John as a way to force myself into doing some much needed long-term thinking, but it turned out to be far more valuable than I expected. In addition to helping me crystallize my vision for the company, John helped me create a three-year plan that not only laid out a roadmap, but also made it very clear that I didn't have to do everything 'tomorrow' to get where I wanted to go. This experience was so successful that I am a repeat customer: I have done two additional strategic planning sessions for two significant product lines we are developing. I highly recommend John for his strategic planning expertise for both solo entrepreneurs who will benefit from having a sounding board, as well as larger companies who need to codify their plans and align all stakeholders."
A CLEAR VISION THAT RESONATED WELL WITH OUR CUSTOMERS
"A year ago, JB Consulting was going through a period of reflection on how to best capitalize on past successes and sought the help of a trusted third party. John Tooher was recommended to me by a colleague. By going through his strategic planning sessions, we were able to formulate our value proposition and experience into a clear vision that resonated well with our customers. He also helped us put together a 12-month business roadmap that clearly outlined the key objectives we needed to execute on to get our business to where we wanted to be. We have been following that roadmap with great success ever since. I highly recommend a session with John!"